Heating Maintenance in NYC
Why pay more? Why wait for your unit to break? SCROLL DOWN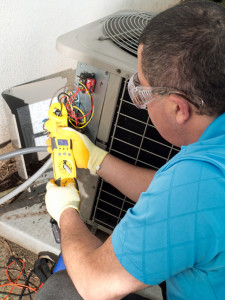 A surefire way to keep your heating system running strong is my having a routine maintenance program. And for business owners in NYC, having a dependable commercial heating company in NYC complete this step for you can mean the difference between staying open and being shut down when the bitter cold approaches. This is why Interstate Air Conditioning and Heating offers a detailed and customized heating maintenance agreement program for commercial businesses in NYC.
Our company has been a leading provider of heating service and maintenance in the greater New York City area for the past thirty years. Our HVAC maintenance programs are designed to keep your heating unit in NYC running strong while save you money each month on your electricity bills – thus reducing your monthly overhead and placing more profits in the black column. Each of our customized Heating maintenance contracts will keep your system running year after year.
Interstate Air Conditioning & Heating offers heating Maintenance solutions in the following areas including but not limited to:
Manhattan
Bronx
Brooklyn
Queens
Staten Island
If you need heating maintenance in NYC, don't wait—call Interstate Air Conditioning & Heating at (212) 983-3330 to set up a Heating Service Contract or click here to contact us online
Fewer Breakdowns
Did you know that over 40% of heating system breakdowns are caused because of lack of maintenance. Once dirt gets into the system, parts are more likely to rust and get ruined. However, when you stay on top of heating maintenance you can find problems before they arise.
Lower Utility Bills
There are many little things you can do to save money on utility bills – such as changing out air filters or cleaning the heater exchange. When your heating system runs strong and efficient, it draws less energy. And using less energy saves you a tremendous amount on your utility bill.
Warranty
Most companies do not accept heating repair warranty claims if the heating unit has issues due to lack of maintenance. Protect your investment by setting up a Heating Service Contract today.
---
Benefits for Heating Maintenance Contracts
It's vital to keep your heating system running strong, but did you know that there are other reasons how heating maintenance can improve your daily business operations?
Reduced Operating Costs: When you stay on top of heating maintenance, your heating unit will draw much less power. And when your system runs efficiently it reduces your monthly energy bill costs. And since utility bills are a major factor in business operational expenses, it stands to reason that you'll reduce your overall operating costs by keeping your heating unit well maintained.
Improved Heating: When your heating system is frequently maintained you also vastly improve the ability to heat your commercial building. And if your company depends on heat to run machines, keep employees comfortable and safe during the cold, winter days and months, it allows your business to continue running strong.
Increased Equipment Life: By taking a proactive step in routine maintenance for heating systems in NYC, you also invest in your overall equipment lifespan. It's estimated by the US Department of Energy that simple routine maintenance can improve the life of major heating units by more than 5 years.
Affect Air Quality: One of the biggest health threats to our nation is the increase in COPD – or Chronic Obstructive Pulmonary Disease. Poor indoor air quality is a leading cause of COPD for many people between the ages of 30-55. By having your filters frequently changed, and your heating system fully maintained, you also vastly improve your indoor air quality. This keeps your people working strong – less likely to develop illness onsite.
The bottom line is that commercial heating maintenance is NYC is no longer a luxury – it's a need for any business owner. Interstate Air Conditioning & Heating works with business owners to help improve their indoor air quality, keep their HVAC systems running strong and their customers and employees comfortable around the clock. Contact us today to learn more about our superior and affordable heating maintenance agreement program.
Contact Us Online
Interested in speaking with a professional about Heating Maintenance in NYC?
Call us today at 212-983-3330