Whether you've just bought a new commercial heating system, or a new all-in-one HVAC system, keeping your new investment in tip-top-shape is highly critical for any business. In today's economic climate, there are not too many businesses can afford to have commercial heating service in NYC frequently. And with the cost of these units often skyrocketing, many business owners search for affordable ways to upgrade to a more efficient system – without breaking the budget.
Here are a few basic tips to follow that will help you make a good decision when you're in the market to upgrade to a new commercial heating unit.
Tip #1 – Do Research on the Commercial Heating System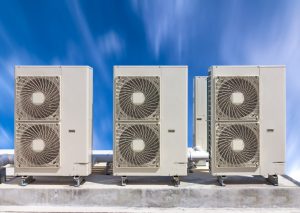 Virtually everywhere you go to purchase a major appliance, you'll often be asked if you want to spend some additional money for an 'extended warranty protection plan'. But did you know that many commercial heating companies in NYC offer a similar program? For the most part, an extended protection plan is just an insurance policy designed to give you peace of mind in case something catastrophic occurs. However, a commercial heating service agreement is a program that you can purchase along with your newly installed heating system that will cover all repairs. Most commercial heating companies in NYC also offer maintenance contracts that keep them running strong for very little cost.
Tip #2 – Make Sure to Install them Correctly
Another key element to consider is the installation of your newly upgraded commercial heating system in NYC. Just like having this done at your home, it's always best to have them professionally installed. It's very tempting for a business owner to consider choosing a cheap contractor to do the job for them. This could lead to catastrophic problems. Always start off on the right foot, by hiring a professional commercial heating company in NYC that has years of experience installing major heating units like HVAC systems for your particular business type. It could be the difference between spending a few dollars now – or a lot of dollars later.
Tip #3 – Always Create a Routine Maintenance Program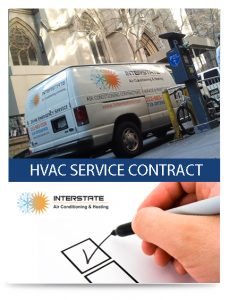 No matter what type of heating system you upgrade to, t's a forgone conclusion that the manufacture will suggest a routine maintenance program to protect the item. However, it's estimated that over 65% of business in the United States simply ignore these proactive warnings. No matter what – always trust the suggestions of the manufactures in this case. Most of the expert commercial heating companies in NYC will to help you create a routine maintenance program that's customized for your needs or any budget.

The best way to protect your investment is to ensure that each of these tips for upgrading your commercial heating system is followed to a 'T'. Working with a dependable commercial heating service company in NYC along the way will ensure you get the best return on your investment.

Commercial Heating Service in NYC can Reduce Allergies » « Why it Pays to Schedule Commercial Heating Service in Manhattan