Breaking News – the New York Jets are undefeated to kick off the 2014 NFL season.
Just like any other news story, sometimes the headlines don't really tell the entire story. Such is the case with finding affordable ways to save money on commercial heating in NYC. It might seem to be really attracting to business owners in NYC, but when you dig down to the fact, finding affordable commercial heating repair is just as difficult as having the J-E-T-S go 16-0 under Rex Ryan.
However, unlike the reality of the Jets going undefeated this year, there are a few REALISTIC things a business owner can do to save money on commercial heating repair in NYC. Here are three of our favorite ideas for keeping your heating unit running strong as the cold weather begins to approach NYC.
First Down – Don't PASS up Opportunity to Create a Commercial Heating Maintenance Contract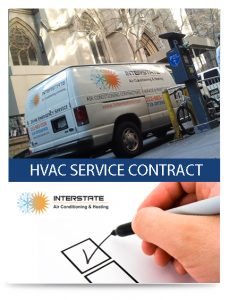 After the game, Head Coach Rex Ryan said the Jets should have defeated the Raiders by a few touchdowns on Sunday. However, a major reason why they didn't was penalties that were incurred by the entire team. In layman's terms, the team missed out on a few easy opportunities to score because a few individual parts failed to do their jobs effectively. The same thing applies to your commercial heating system and why a commercial heating maintenance agreement in NYC is a smart investment for any business owner to have.
A commercial heating maintenance contract offers business owners several benefits including:
They are customized to fit the Individual budgets and needs of your business
Includes cleaning of critical heating components so they operate clean and efficiently
Makes sure that Filters, Lubricants, Belts and Hoses are all checked, and replaced as scheduled
Extends heating equipment life which saves your business money in the short and long term
Second Down – Don't RUN up the Energy Bills – Change out Those Filters Frequently
Another easy thing that any business owner can do to both extend the life of their heating system, but also save money on monthly utility bills is to change out the internal filters frequently. Your commercial heating unit works just like a vacuum cleaner – requiring clear intake and exhaust in order to operate efficiently. Air is circulated into the heating element, and then is returned to your building. But, if this air flow is restricted due to dirty filters, it decreases the efficiency of the system – which increases energy consumption – and also makes the air you breathe dirtier.
Third Down – SCORE by Protecting your Heating System with a Service Contract
Finally, when you're trying to keep your business in the 'black' – reducing your controllable expenses is the best way to accomplish this mission. This is why many businesses in NYC have a commercial heating company supply them with a service contract. Different from a maintenance contract, a commercial heating service contract is designed to perform maintenance periodically on your HVAC system, but you get FREE service calls when your system does break down. This ensures that if there ever is a problem with your heating system in NYC – the commercial HVAC Company in NYC will quickly arrive to take care of the issue.
At the end of the day, (and yeah, this phrase is always overused in post-game interviews) a business owner in New York City can do several things to supply their employees and customers with dependable heating service. Keep your eye on the ball and contact a commercial heating company in NYC that can create effective and affordable service agreements that will save you money today and throughout the entire season.