It's said that truth in advertising is the best way to build a good relationship with customers. And here at Interstate Air Conditioning & Heating, we like to think that we're pretty good at delivering exactly what we promise with every commercial HVAC repair in NYC we undertake. But some people in the HVAC industry take advertising to a whole new level with some of their efforts.
Here are some of our favorite HVAC ads that truly inspire some creativity.
Trane introduced their 'hard to stop a Trane' advertising campaign in 2013. Some of their efforts were pretty good – however, this one in particular takes the cake. This video was shot on location in Death Valley, Calif. and actually won a few awards for creative marketing. Trane is a leading provider of both commercial and residential HVAC systems – many of them installed in New York City businesses.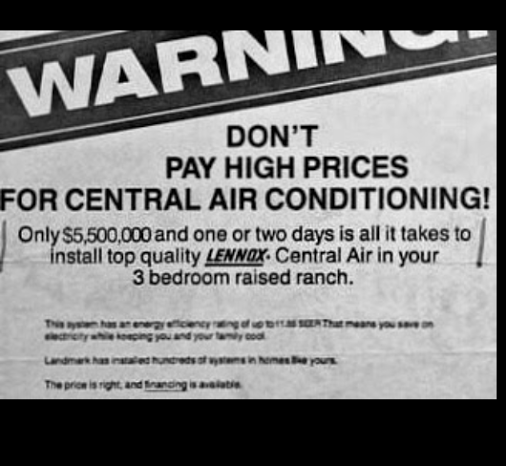 There are times when a commercial HVAC Company in NYC or any other city is not really at fault with advertising flops. Take this print ad for a Lennox installation provider. Now, we know the location of this company; but we don't want to embarrass the company directly – all we can say is that although Lennox systems tend to be high-quality commercial and residential units, we're not sure about the 5 1/2 Million dollar price tag on this one.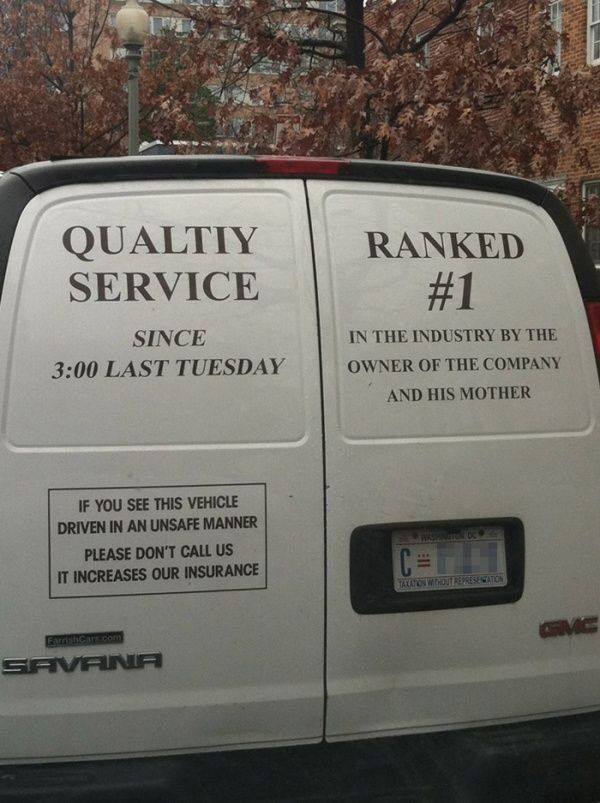 Hey – everybody's mom tells them that they are the best around right? Well – this HVAC owner get's an "A" for effort from our commercial HVAC Company in NYC. Operating out of our Nations Capital in Washington DC, this clever HVAC company went above and beyond to get the attention of customers. We love the line on the left hand side – "if you see this vehicle driven in an unsafe manner – PLEASE Don't Call Us – It increases our Insurance!" #Brilliant!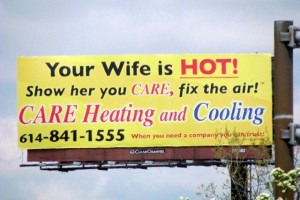 Although the pictures above and video from Trane are great examples of looking outside the box in regards to connecting with customers that need commercial HVAC service – sometimes you just need to put it out there in simple to understand language – like this billboard has done. Remember – a happy wife equals a happy life.
Happy Friday Everybody.
End of Summer Tips to Save Money on Manhattan Air Conditioning Service » « 3 Tips to Keep Your Staten Island Commercial HVAC System Running Efficiently